Customized Distribution and Logistics Security Solutions
To discuss security solutions for your organization, please provide the following information.
Right Column Heading

Our partners can expect to see the following benefits from collaborating with Allied Universal:
Right Column Text
Unprecedented transparency and accountability: Insight into our services delivered through local team connects, regularly operational business reviews, and elevated technology delivering meaningful analytics.
Ease of doing business: Devoted branch leaders, service managers, operations managers, trainers, and recruiters backed by a team or North American support services and experienced scheduling and payroll systems.
An integrated approach: While we have some of the best security professionals in the industry, we have a best-in-class technology division that can complement and augment your traditional security spend. We have a 360-degree view of security today.
Reduced theft and loss: Keeping an eye on both external and internal threats ensure that we bring light to vulnerable areas of your business... and then provide the right logistics security solution to mitigate risk.
Distribution & Logistics Subject Matter Experts
Content
Our team brings decades of experience and knowledge in securing the Distribution and Logistics sector. We stay focused on supplying a comprehensive list of warehouse and supply chain security solutions specifically tailored to your needs. We continuously evolve and evaluate our procedures and protocols for every site for improvements and efficiency. Some of our best—in-class services include:
Security Guard Services
Mobile Security
Access Control
Alarm Response
Perimeter Protection
Video Event Monitoring
More...
Our understanding of the Distribution and Logistics sector fundamentals and our partnerships with some of the top online retailer logistics and distribution hubs ensure we are in tune with the industry's most recent developments.
Column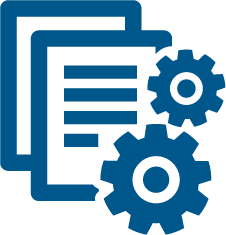 Heading

Customized Solutions
Text
With our consultative security approach, we develop solutions for the specific needs of your inventory supply chain security and strategically deploy the people, systems, and technology to minimize disruption and risk.

Heading

Safety & Presence
Text
A physical and visible security presence keeps your business safe and secure while mitigating risk and safeguarding your property and assets.

Heading

Award-Winning Training
Text
We provide security training across the board in key areas such as First-Aid/CPR/AED, emergency preparedness, and access control and management.