Customized Commercial Property Security Solutions
To discuss security solutions for your organization, please provide the following information.
Right Column Heading

Our partners benefit from the advantages of working with Allied Universal:
Right Column Text
Unprecedented transparency and accountability: Insight into our services delivered through local team connects, regularly operational business reviews, and elevated technology delivering meaningful analytics.
Ease of doing business: Devoted branch leaders, service managers, operations managers, trainers, and recruiters backed by a team or North American support services and experienced scheduling and payroll systems.
The best hires: Expansive recruiting network and sophisticated hiring tools to support you with the right, qualified staff for your building security services.
Customer service focused: Not only does our high visibility team provide peace of mind and help to reduce incidents, but we also provide customer service focused training to ensure that the team on-site represents your brand with unparalleled professionalism.
Health and safety first: As you should expect from a commercial real estate security company, we put health and safety at the forefront of our business. Our goal is to get everyone home safely at the end of the night.
Commercial Real Estate Subject Matter Experts
Content
Our team has years of experience rooted in the knowledge and understanding of the Commercial Real Estate sector. We don't just say we can do the job... we have years of proof that we can.
We are committed to:
Staying focused on providing best-in-class building security services and solutions tailored to your specific business environment and needs.
Supporting and reacting with you as situations change and risks evolve.
Proactively suggesting changes to procedures and protocols based on experience and your ever-changing environment.
Continuous improvement through regular evaluation of our procedures and protocols based on data and analytics
Being your property security partner through it all.
Our partnerships with organizations such as the internationally recognized Building Owners and Managers Association (BOMA) allow us to stay current in not only commercial real estate security, but the industry itself. Important partnerships like this one ensure we stay in tune with the industry's most recent developments. When we represent your brand, we do so with the knowledge to succeed.
Column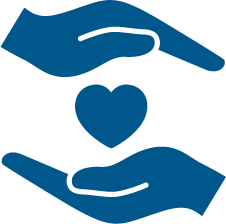 Heading

Concierge/CARE Ambassadors
Text
Provide a welcoming presence for your tenants and visitors who will be greeted with a smile when entering the building

Text
Keep your tenants and visitors top of mind while reducing vacancies, enhancing satisfaction, mitigating risk, preventing workplace violence, and improving property security

Text
We provide building security services across the board in key areas such as Fire and Life Safety, First-Aid/CPR/AED, emergency preparedness and access control and management.