Customized Commercial Property Security Solutions
To discuss security solutions for your organization, please provide the following information.
Right Column Heading

We take an integrated approach to security to improve your overall risk management strategy and find efficiencies
Right Column Text
With decades of service comes true insight. Our approach at Allied Universal is first to understand your environment, pain points and risk profile; and second, to create a comprehensive and integrated security solution that addresses those unique needs. We have proven experience in addressing your most common pain points, from vagrancy and parking structure oversight to vandalism—and we look to create and implement efficient and responsive security solutions that help mitigate your risk.
Core Security Services for our Commercial Real Estate Partners:
Security Professionals

24/7 or Overnight Security Patrol

Visitor Management

Lobby Ambassador Program

Video Concierge

Integrated Video Surveillance

Remote Video Monitoring

Monitoring & Response

Risk Consulting

Canine Services
Commercial Real Estate Subject Matter Experts
Content
Our team of security professionals has years of experience rooted in the knowledge and understanding of the Commercial Real Estate sector. We don't just say we can do the job... we have proven it over and over.
We are committed to you by:
Staying focused on providing best-in-class building security services and solutions tailored to your specific business environment and needs.
Providing the right frontline team to act as brand ambassadors while engaging in a professional and welcoming manner.
Supporting and reacting with you as situations change and risks evolve.
Proactively suggesting changes to procedures and protocols based on experience and your ever-changing environment.
Continuous improvement through regular evaluation of our procedures and protocols based on data and analytics.
Our partnerships with organizations such as the internationally recognized Building Owners and Managers Association (BOMA) allow us to stay current in not only commercial real estate security, but the industry itself. Important partnerships like this one ensure we stay in tune with the industry's most recent developments. When we represent your brand, we do so with the knowledge to succeed.
Column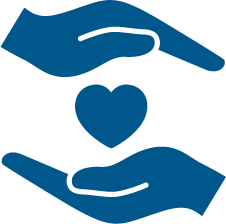 Heading

Concierge/CARE Ambassadors
Text
Customer service is at the root of our solutions. Your tenants and visitors will always feel welcome with every interaction.

Text
Our solutions are designed to reduce vacancies, enhance satisfaction, mitigate risk, prevent workplace violence and improve property security.

Text
Customer Service, First Aid / CPR/AED, emergency preparedness and access control and management are just some of the training provided.
Column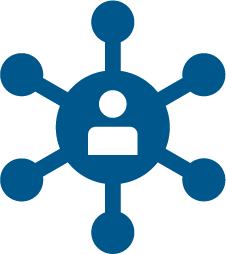 Text
Insight into your program results, delivered through local teams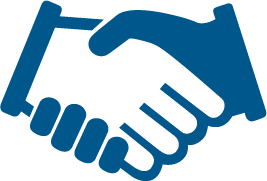 Heading

Ease of Doing Business
Text
Dedicated staff and sophisticated technology allow you to focus on your core business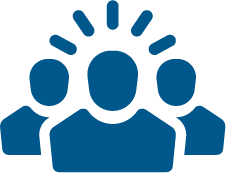 Text
Visual deterrents are often all you need… our presence does that for you.
FAQs
Q: We have a strong focus on customer service. How are your security guards trained to meet our high standards?
A: The Security Professionals we deploy to your site represent your brand, and ours. We hire, train and match people based on your unique site requirements and the job to be done. Our emphasis on this critical skill is a part of our culture and that is why we promote unparalleled customer service throughout our entire organization, from our Security Professionals to our senior executive team. Here are some ways we train and support our team in the ongoing development of their customer service skills:
New Employee Onboarding Training: Our new employee orientation training focuses on our brand and service expectations for everyone wearing an Allied Universal® uniform.
Continuous Training: Allied Universal offers ALL employees access to a free online training platform, which houses more than 1,500 additional training courses. Employees are regularly encouraged, recognized and rewarded for their efforts in continuing improvement
Mirroring Behaviour: We expect our entire management team to mirror the behaviour we want to see on the frontlines. With an expected customer retention rate at 97%, our managers and leadership team are continually looking for ways to improve and are challenged to cascade their learning to their teams.
Q:  Commercial Properties are facing challenging times with many tenants moving to hybrid work solutions. How are you working with your Commercial Real Estate customers to provide new solutions to meet this changing landscape?
Like any business going through a fundamental shift, we know that many of our Commercial Real Estate customers are looking at ways to support a new business model. Security plays a pivotal role in that shift. We work collaboratively with our clients to identify how the security program that worked for them last year, or even a few months ago, might not be the right option for today. We focus on providing all of our commercial real estate customers with the right mix of services and solutions to meet their goals and to help create a more sophisticated customer journey, which may include a blend of Risk Advisory Services, Guarding, Technology, and/or Canine Services. Often a change is the best thing for your business as it forces you to think beyond the status quo. We are there to help guide you through the process
Q: How often should we conduct a security risk assessment on our property? 
Risk is ever evolving, which means our approach to security must also be fluid. This question isn't always an easy one as it can change based on external factors such as industry or company-specific change. While there may not be a set answer, we do know that you should never rest on the status quo. At a minimum, we would recommend conducting Security assessments annually. However, the level and depth of those assessments/audits generally depends on the company's internal security structure and their ability to develop/maintain existing program components throughout the year. With a robust infra-structure, assessments and audits can be done against developed standards. A more in-depth assessment/audit would probably be needed if internal resources are limited or nonexistent. 
Q: We are considering adding video cameras to our property. Where do we start?
A: Congratulations on taking this fist step! Often, we find that the addition of technology drives greater efficiency for our on-site teams as well, but let's address your question. First, we would want to assess your current challenges and goals to determine your property's unique needs and frame a properly customized solution. Next, Allied Universal technicians would conduct a thorough site-inspection of your security and IT infrastructure to identify high risk-areas and opportunities for improvement, while also assessing any technology currently in use. Once that is completed, we would collaborate on a suggested path forward that will look at not only technology, but how to seamlessly implement cameras into your overall security program to deliver optimal results.
Q: What tools do you use to support your on-site operations, and do your customers have access to those tools and reporting in real-time?
A: We invest heavily in technology that provides the intelligence required to make strategic security decisions. Our most asked-for technology is HELIAUS®, our proprietary artificial intelligence (AI)-driven workforce management solution that uses powerful algorithms to generate risk-averse recommendations. With HELIAUS® at the centre of your security operations, your Security Professionals are always connected and engaged, situationally informed, and armed with the right recommendations to effectively create safer, more secure environments. Plus, the robust customer portal allows you to stay up-to-date and informed on your security program. We also use multiple back-end platforms to ensure accuracy in invoicing, scheduling, recruitment, and more. Our goal is to make it as easy as possible for you to do business with us!