Customized Security Solutions for the Higher Education Sector
To discuss security solutions for your organization, please provide the following information.
Right Column Heading

Choose the Partner with Proven Success in College Security
Right Column Text
Campus security is complex and requires a unique approach. Whether a school is located in a small community or large city, we understand that each campus, even within the same institution, will have its own set of challenges and threats. It is our job, as your trusted college security advisor, to ensure that we have the right team, process, and approach to mitigate those risks.
Our approach at Allied Universal® is first to understand your environment, pain points and risk profile. Then, we create a comprehensive and integrated security solution that addresses those unique needs. We have proven experience in addressing the most common challenges our educational partners face, from on-campus violence and mental health issues to visitor management and special events.
Our core college security services include:
Security Guards / Professionals

Residence / Housing Security

Visitor Management

Executive Protection of Staff / Visitors

Special Event Management

Student Protection

Integrated Video Surveillance

Parking Lot / Structure Security

Monitoring & Response
Campus Security Requires Specialized Training
Content
The need to create a safe environment on our campuses has never been more front-of-mind than it is right now. For your students, staff and visitors to thrive, they need to feel safe and secure in their surroundings. You require partners who understand and believe in your vision and will provide the services you need, every time. Allied Universal is committed to ensuring that the Security Professionals selected for your campus are your greatest safety and security ambassadors. Allied Universal's Security Professionals are distinctly qualified and specifically trained for the higher education environment and are prepared to serve and respond in a way that best reflects your brand.
You have our commitment that our team will be:
Highly skilled at collaborating with internal and external agencies
Ready to act in any emergency – medical, violence, civil unrest, natural disaster, etc
Trained according to campus dynamics and protocols
Trained on the art of de-escalation
Expected to show a strong emotional intelligence
Thorough in their incident management and reporting
Column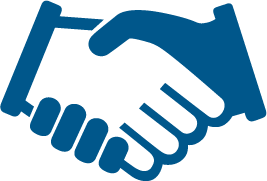 Heading

Campus Ambassadors
Text
Customer service is at the root of our solution. Prioritizing your staff / student / visitor experience is the number one goal of our campus security ambassadors.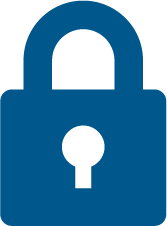 Text
Our campus security solutions are designed to mitigate risk to every single person on campus both indoors and out. The safety of your students, staff and visitors is of the utmost importance to you… and us.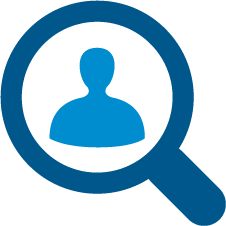 Text
Partnering with us for your college security needs ensures you have the time to stay laser-focused on your business needs and goals. We are There for you.®
College Security FAQs
Q: We have an on-site security team. Why should we partner with Allied Universal?
A:  We have decades of experience not only leading complex security solutions but partnering with in-house security teams to complement their services. While security is just one thing that you do, it is the ONLY thing that we do. We have the resources, processes and tools to ensure we are mitigating risk in the most efficient way possible. Let's talk about how we can support your in-house security team to drive a highly secure campus experience.
Q:  Consistency of personnel is critical to ensure that our staff and students feel comfortable. What is your approach to retention?
A:  Just like rotating staff would impact your ability to provide the best learning environment possible for your students, we understand the impact any Security Professional changes can make to the efficacy of a security program. We work hard to not only hire and train the right people but keep them as well. We provide:
Reward programs: Guard of the quarter; guard of the year; on the spot awards
Free continuous learning opportunities
Commitment to promoting from within
Industry-leading health and wellness benefits
Fair wages and referral bonuses
Q: Learning is obviously important to us. What do you offer in terms of continuous education? 
We also believe in creating an environment whereby our Security Professionals not only have access to continuing educational programs but are rewarded for their commitment to improvement. Our FREE online learning portal allows ALL employees to find learning modules on a variety of topics to help improve their skillsets within the business. 
Q: What does your training platform entail?
A: We have a series of training options for our team members, starting with our New Employee Orientation (NEO) all the way up to our free online learning platform, which has more than 1,500 free continuous learning modules, many centered around customer service and communications. We can also develop specialized training for our security professionals working in educational environments, which could include customer service, visitor management, patrol techniques, and evacuation procedures, among many other community needs.