Image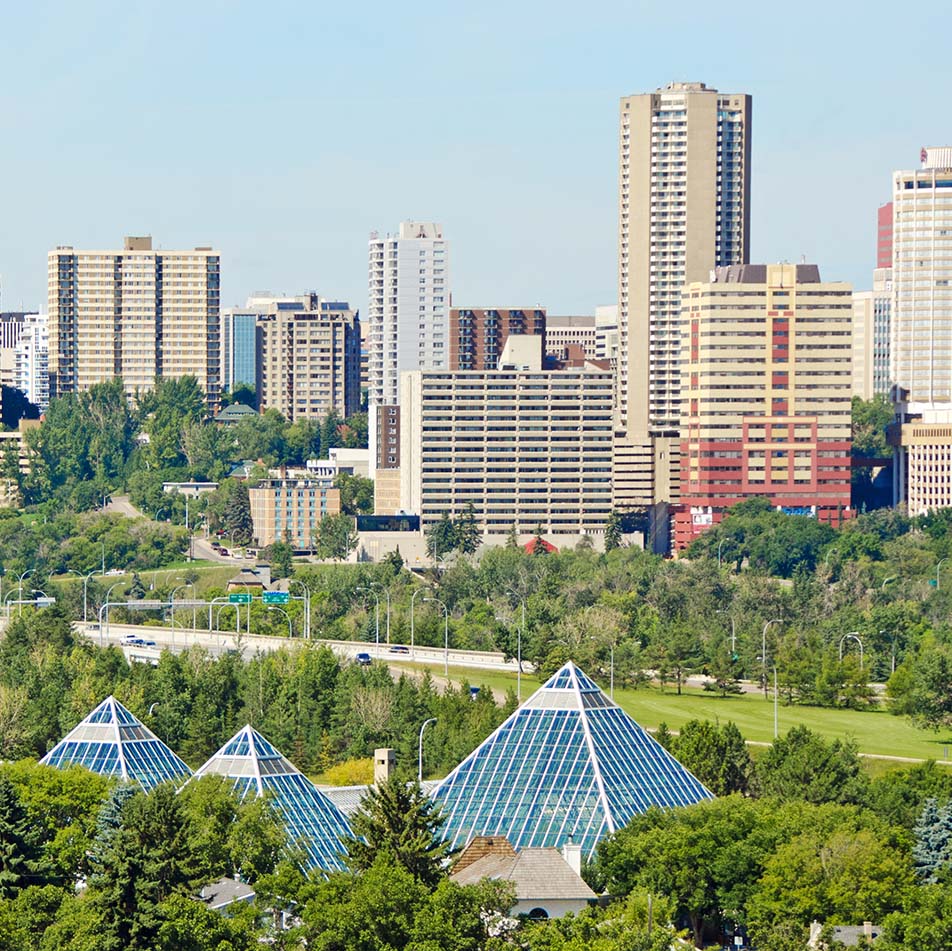 Heading

Get More Information
To discuss security solutions for your organization, please provide the following information. (*required fields)
Local Office Locations
Addresses
Allied Universal® Local Offices
Allied Universal®
9618 - 42nd Avenue
Unit 200
Edmonton, Alberta T6E 5Y4
Phone: 888.717.4447
Direct Sales Line: 587.532.9742
View on Map

Allied Universal® is a global leader in integrated security solutions since 1957, delivering uniformed security personnel, technology solutions and risk advisory and consulting services. Our Canadian operations are a hallmark of integrity, discretion, and professionalism. Through our world-class customer service, advanced security services and solutions, Allied Universal® is There for you™.
Contact our local Edmonton office to discuss custom solutions to help your organization increase security, and reduce risk. We serve the entire Edmonton area, including the cities of Beaumont, Devon, Spruce Grove, Leduc, Stony Plain and Sherwood Park.

The Allied Universal® approach to security means you get the people and service you need. We're focused on selecting, developing, and retaining the best professionals for our customers' unique needs. Our Security Professionals are experts in their field who bring best-in-class training, with a focus on on-the-job training, so they gain valuable knowledge about your company and facility.
Our security professional services include:
Uniformed Security Guards
Security Patrol Services
Concierge Services
Mobile Patrol Services
Risk & Threat Analysis
Investigations
Executive Protection

As risk evolves, so do we. We offer cutting-edge technology services that can help your organization prepare for threats and mitigate risks, so you can focus on running your business.
Our security systems and technology solutions include:
Access Control
Video Surveillance
Remote Video Event Monitoring
Monitoring & Response Centre
GSOC as a Service
Autonomous Robots & Drones
Hosted & Managed Services
We also offer the predictive and prescriptive HELIAUS® technology platform, which innovates security by providing the tools and intelligence that enable security teams to work smarter and coordinate better.

You can rely on Allied Universal® to help you determine where and when risk is most likely to turn into threat and the most effective means to combat threat—arming your organization with the knowledge to make critical business decisions that ensure better risk management outcomes.
Our Risk Advisory and Consulting Services include:
Physical Security Assessment, Design & Engineering
Threat & Vulnerability Assessments
Corporate Security Program Reviews & Audits;
Security Risk Consulting
Emergency Preparation Services
Emergency & Strike Response
Executive Protection
Corporate Investigations
High-Risk Terminations
CTA Section
Text
Security Jobs in Edmonton
We are North America's leading security services provider, and we pride ourselves on fostering a promote-from-within culture. There are countless examples of individuals who began their career as Security Guards and today hold positions on our senior leadership team.
Start your phenomenal career with Allied Universal today!
Button Text
VIEW SECURITY JOBS IN YOUR AREA
Addresses
How to Apply for Your Security Licence
If you are looking for a job with the Allied Universal® team, the first step is to look into securing your security licence. So, if you are 18 years of age, or older, are eligible to work in Canada and have a clean criminal check, we look forward to speaking with you.
For more information on securing your security licence within Alberta, start here.