Image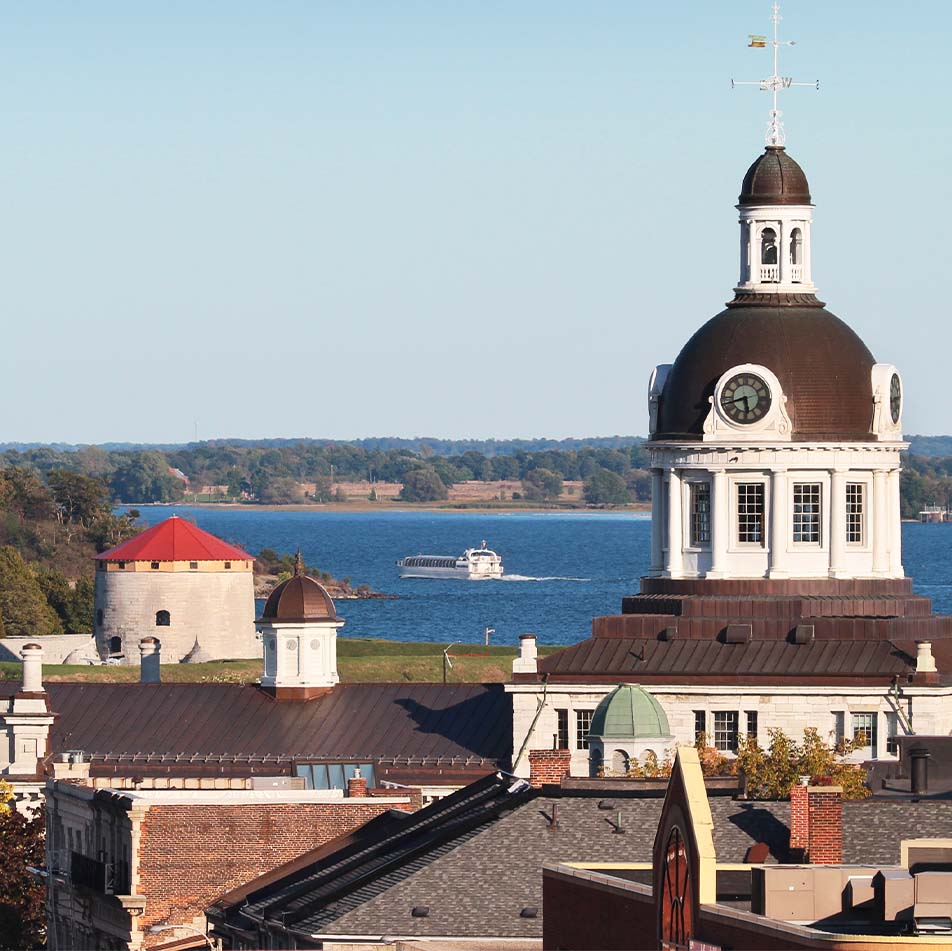 Heading

Get More Information
To discuss security solutions for your organization, please provide the following information. (*required fields)
Local Office Locations
Addresses
Allied Universal® Local Offices
Allied Universal®
623 Fortune Cresent
Suite 100
Kingston Ontario K7P 0L5
Phone: 888.717.4447
Direct Sales Line: 343.363.1624
View on Map

Allied Universal® provides unparalleled service, systems, and solutions to serve, secure, and care for the people and businesses in the Kingston area. From dedicated account management, to customized security solutions, to our proprietary client portal, you can rely on us for unparalleled security services, systems, and solutions.
Contact our local Kingston office to discuss custom solutions to help your organization increase security and reduce risk. We serve the entire Kingston area, including the cities of Latimer, Cape Vincent, Gananoque and Clayton.

You can count on Allied Universal® to protect your employees and facilities with carefully screened, highly trained Security Professionals who are sensitive to your unique business environment provide the safety and security you require with the professionalism you desire.
Our security professional services include:
Uniformed Security Guards
Security Patrol Services
Investigations
Executive Protection

With solutions ranging from situational awareness and threat intelligence platforms, to remote video and alarm monitoring, we provide cutting-edge systems and technology to improve your security.
Our security systems and technology solutions include:
Access Control
Video Surveillance
Remote Video Event Monitoring
Autonomous Robots & Drones
Monitoring & Response Centre
Fire & Intrusion Alarm Monitoring
GSOC as a Service
Hosted & Managed Services
We also offer the predictive and prescriptive HELIAUS® technology platform, which provides greater visibility to site conditions and enhances Security Professionals' ability to quickly and effectively respond to, manage, and report hazards.

Allied Universal® combines more than four decades of field experience, unrivaled resources, and industry-leading best practices to help organizations effectively identify and mitigate risk, prevent loss, and protect people, infrastructure, and assets.
Our Risk Advisory and Consulting Services include:
Emergency Preparation Services
Security Consulting
Threat Management & Personal Protection
Investigations
Armed Disaster, Emergency & Strike Response
CTA Section
Text
Security Jobs in Kingston
We are North America's leading security services provider, and we pride ourselves on fostering a promote-from-within culture. There are countless examples of individuals who began their career as Security Guards and today hold positions on our senior leadership team.
Start your phenomenal career with Allied Universal today!
Button Text
VIEW SECURITY JOBS IN YOUR AREA
Addresses
How to Apply for Your Security Licence
In the province of Ontario it is mandatory that every security guard obtains a provincially issued licence. Each person is responsible for applying for, renewing and maintaining their licence, not their employer. The licence is valid for up-to two years. New applicants can visit our offices for more information.
For more information on securing your security licence within Ontario, start here.