Image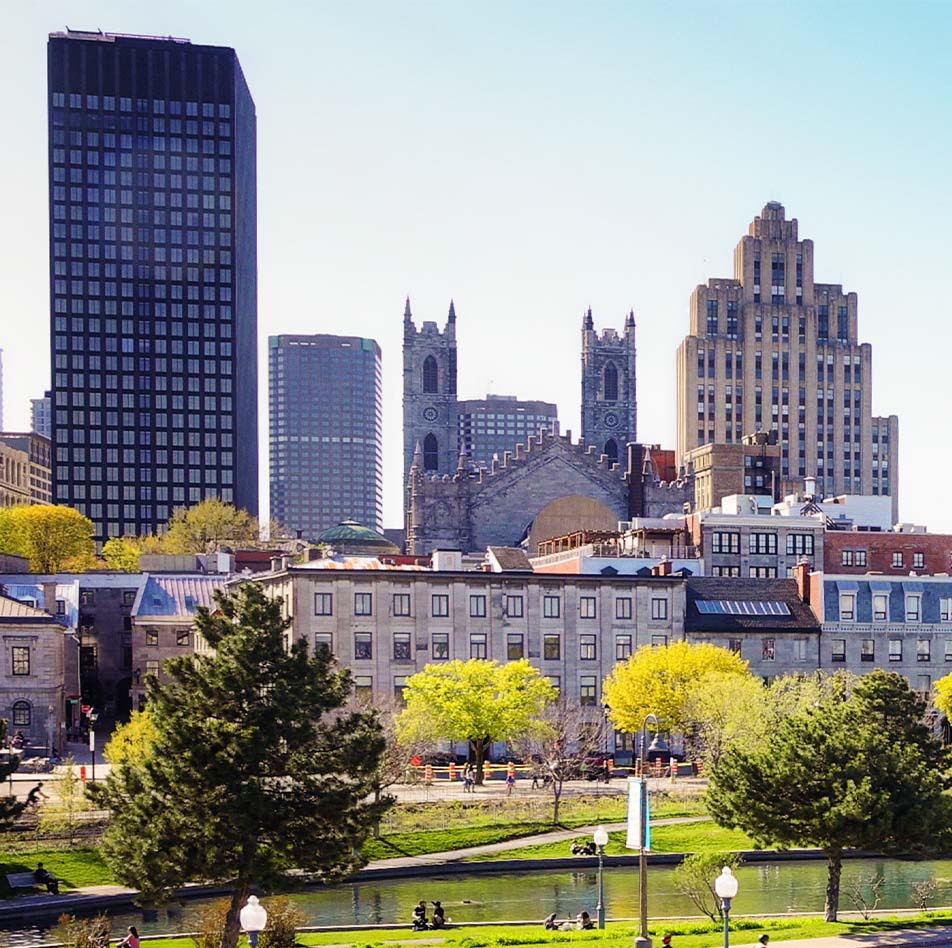 Heading

Get More Information
To discuss security solutions for your organization, please provide the following information. (*required fields)
Local Office Locations
Addresses
Allied Universal® Local Offices
Allied Universal®
2262 Chemin St-Francois
Dorval Quebec H9P 1K2 Canada
Phone: 514.683.3737
Direct Sales Line: 514.608.8943
View on Map

Allied Universal®
7889 St-Laurent Boulevard
Suite 202
Montreal, Quebec H2R 1X1
Phone: 514.285.2079
Direct Sales Line: 514.608.8943
View on Map

Allied Universal® has a strong history of providing unparalleled security services, systems and solutions to serve people and businesses throughout Canada. Our team will work closely to determine more than just your security needs—they will also gain a deep understanding of your overall business goals and objectives. This knowledge helps us identify potential threats and uncover security challenges, as well as craft intelligent ways to leverage security solutions to improve productivity, optimize business processes, and increase overall profitability.
Contact our local Montreal office to discuss custom solutions to help your organization increase security and reduce risk. We serve the entire Montreal area, including the cities of Chateauguay, Beloeil, Saint-Jerome, Hudson, Westmount, Mount-Royal, Saint-Laurent and Greenfield Park.

You need professional security officers on-site to handle your security needs, and we're here to support you. Our reputation for offering quality security services is built by Security Professionals who raise benchmarks in the field. You can count on Allied Universal® to protect your employees and facilities while you focus on running your business. We deliver on our promise to provide teams who are carefully screened, selected and trained to understand the unique environments in which they work.
Our security professional services include:
Access Control
Video Surveillance
Remote Video Event Monitoring
Monitoring & Response Centre
GSOC as a Service
Autonomous Robots & Drones
Hosted & Managed Services

As the threat landscape changes, we've invested in the cutting-edge technology that allows organizations stay ahead of threats and minimize risk.
Our security systems and technology solutions include:
Access Control
Video Surveillance
Remote Video Event Monitoring
Autonomous Robots & Drones
Monitoring & Response Centre
Fire & Intrusion Alarm Monitoring
GSOC as a Service
Hosted & Managed Services
We also offer the predictive and prescriptive HELIAUS® technology platform, which transforms workforce management to align insight with actions that better protect people, businesses, and communities.

Risk is always evolving, which is why we combine risk assessment, prevention and investigative practices developed over the past decade with the extensive experience and knowledge of industry-leading consultants into a centralized practice with strategic focus on reducing risk.
Our Risk Advisory and Consulting Services include:
Physical Security Assessment, Design & Engineering
Threat & Vulnerability Assessments
Corporate Security Program Reviews & Audits
Security Risk Consulting
Emergency Preparation Services
Emergency & Strike Response
Executive Protection
Corporate Investigations
High-Risk Terminations
CTA Section
Text
Security Jobs in Montreal
We are North America's leading security services provider, and we pride ourselves on fostering a promote-from-within culture. There are countless examples of individuals who began their career as Security Guards and today hold positions on our senior leadership team.
Start your phenomenal career with Allied Universal today!
Button Text
VIEW SECURITY JOBS IN YOUR AREA
Addresses
How to Apply for Your Security Licence
To be eligible for a guard licence you must:
Prove that you have complete a security training recognized by the BSP (Bureau de la Sécurité Privée)
Submit your application form at https://www.bspquebec.ca/fr
Show proof of age: 18 years or older
Have a clean criminal record
For more information on securing your security licence within Ontario, start here.