Customized Security Solutions for the Residential Security Sector
To discuss security solutions for your organization, please provide the following information.
Right Column Heading

Choose the Partner with Proven Success in Residential Security
Right Column Text
Risk never sleeps. Therefore, it is critical to assess and challenge your residential security program to keep ahead of any threats that may put your homeowners, tenants and visitors at risk. Our approach at Allied Universal® is first to understand your environment, pain points and risk profile. Next, we create a comprehensive and integrated security solution that addresses those unique needs. We have proven experience in addressing your most common pain points, from parcel control to visitor management and domestic disturbances.
Our core residential security services include
Security Guards / Professionals

Visitor Management

Parcel Control

Integrated Video Surveillance

Remote Video Monitoring

Parking Lot / Structure Security

Monitoring & Response

Risk Consulting

Special Event Management
Residential Security Built on a Foundation of Experience
Content
Our team of security professionals has years of experience rooted in the knowledge and understanding of the Residential sector. With hundreds of clients spanning 50+years, we don't just say we can do the job... we have proven it over and over.
We are committed to providing best-in-class services by:
Understanding that your building is a community unto itself and must be approached as one
Committing to ongoing learning and development
Training our team in the art of customer service with a focus on de-escalation techniques
Staying focused on providing building security services and solutions tailored to your environment and needs
Providing the right frontline team to act as brand ambassadors while engaging in a professional and welcoming manner
Continuously improving through regular evaluation of our procedures and protocols based on data and analytics
Column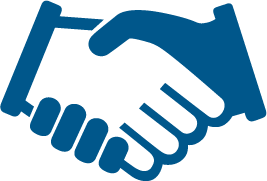 Text
Customer service is at the root of our solutions. Prioritizing your tenant / visitor experience is the number one goal of our concierge / lobby ambassadors.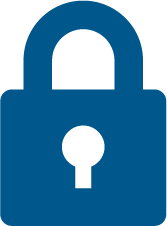 Text
Our solutions are designed to reduce vacancies, enhance satisfaction, mitigate risk, prevent workplace violence and improve property security.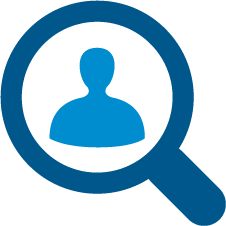 Text
Partnering with us for your security needs ensures you have the time to stay laser-focused on your business needs and goals. We are There for you.®
Residential Security FAQs
Q: We have a safe community, why would we need to outsource security?
A:  Allied Universal has years of experience providing security for residential communities. Our initial approach to community safety is layered within three general areas:
The exterior fencing, landscaping, lighting, etc.
The middle such as access gates, reception, cameras, and more
The interior areas such as doors, locks, access control, etc.
If you are unsure where to start, contact your local Allied Universal team and they can walk you through your best next steps. Often, we recommend starting with a risk assessment to identify any immediate and long-term risks at play so that we can create the exact right security solution for you.
Q:  Consistency of personnel is critical to ensure that our tenants feel comfortable. What is your approach to retention?
A:  We work hard to not only hire and train the right people but keep them as well. We understand the disruption that can come from rotating staff on-site and so we use the following strategies to ensure our people feel valued:
Reward programs: Guard of the quarter; guard of the year; on-the-spot awards
Commitment to promoting from within
Industry-leading health and wellness benefits
Fair wages and referral bonuses
Q: Community relationships are important. Who do you lean on for support in your residential security programs? 
Allied Universal has been providing security to residential communities for decades. We work closely with your board of directors or building management to understand the needs of your community and help develop the right program for your residents. 
Q: What does your training platform entail?
A: We have a series of training options for our team members, starting with our New Employee Orientation (NEO) all the way up to our free online learning platform, which has more than 1,500 free continuous learning modules, many centred around customer service and communications. We can also develop specialized training for our security professionals working in residential environments, which could include customer service, concierge services, patrol techniques, fire safety, evacuation procedures, hazardous communications, among many other community needs.
Q: We have an elderly population. How would you train for that specific demographic? 
Allied Universal Canada has developed a training program designed for use in long-term care homes, so we understand the special requirements and concerns that come with providing services to an aging population. That said we always work with our customers to ensure we have a training program in place that reflects the unique threats they face, along with any site-specific requirements.